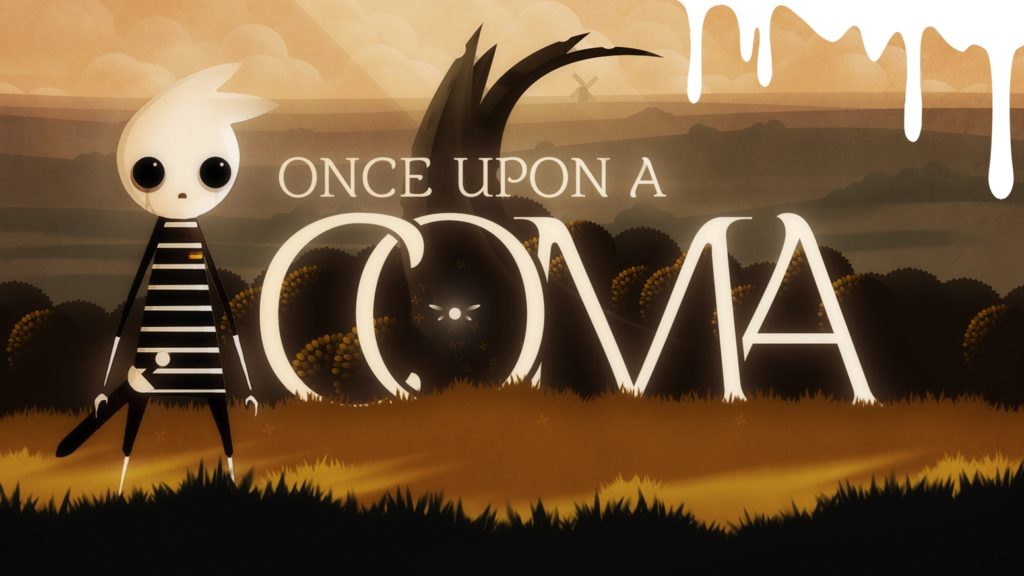 After finding crowdfunding success with his previous project, Pinstripe, one-man developer Thomas Brush is back with with an all new gaming experience: Once Upon a Coma.  Part spiritual sequel to one of his early game development projects, part reflection of Brush's own personal journey, it is clear to see that Once Upon A Coma is an art piece packed with emotion and passion for the craft.  From the game's eerie yet whimsical visuals, to the subdued yet emotional score, Once Upon A Coma is set to follow Pinstripe as another fantastic game experience from Brush.
The game centers around a ghostly young boy named Pete, who has awoken from an extended coma to find his home and once familiar surroundings to be a twisted and unnatural dreamscape.  Pete is tasked with uncovering the mysteries of this bizarre new world, by traversing other-worldly traps and hazards and solving unearthly puzzles.  With the help of Occam's Razor, the shaving blade of Pete's father, the nightmarish monsters that inhabit Pete's home are able to be kept at bay.  Players will take Pete on a throwback-style adventure, with plenty of platforming, puzzle solving, and monster slashing to evoke the nostalgic reminiscing of past Super Nintendo games.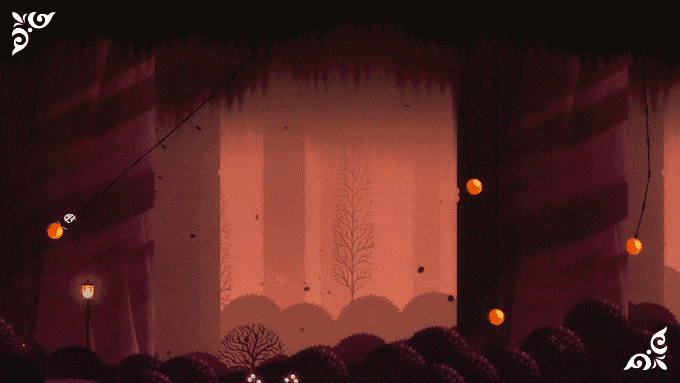 Once Upon A Coma features a distinctive visual style that immediately sets it apart from other game projects, much like Pinstripe did upon its release two years ago.  Simple yet emotive 2D animation brings the colorful cast of characters and immersive locales to life, with the autumn-like color palette accentuating the uneasy and macabre tone of the game.  These hand-crafted worlds are, once again, a testament to Thomas' artistic style and vision, with ethereal, Burton-esque characters inhabiting these rich environments.  Accompanying these unique visuals is the gripping score that Brush composed for the game.  The music drifts between light and floaty arrangements featuring piano and woodwind instruments, to more somber moments of subdued strings and vocal overlays.
As per classic adventure-style games, Once Upon A Coma features its share of collectibles and secrets to uncover.  One category of these aforementioned collectibles is a collection of musical pieces that players will find and learn to play on their in-game piano.  These musical cues and other rewards will expand the game's lore and reveal hidden clues and abilities for the player to unlock.  All of these secrets and unlocks are accompanied by unique side-quests and missions, delivered by Pete's childhood friends.  Combine these classic adventure game staples with plenty of platforming exploration and monster slaying, and players are left with a gameplay experience that harkens back  to the tightly crafted adventure-platformers of the past.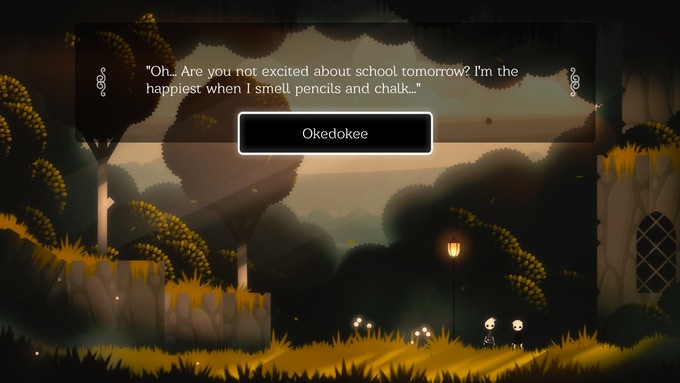 In my hands-on time with the game, through the free-to-play demo that Brush has made available, I was able to experience a slice of these features and gain a stronger understanding of Thomas's intended vision for his project.  This early build of the supposed start of the adventure showcases the unique art style and accompanying music, while also giving a demonstration of the simple platforming and combat mechanics that the gameplay revolves around.  Short yet sweet, I was impressed with the enjoyable platforming and exploration of the demo, as well as the witty dialogue exchanged between the whimsical characters.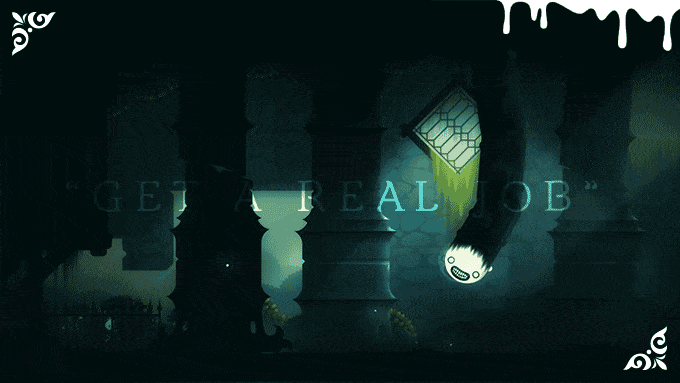 Once Upon a Coma is shaping to become another well-crafted and enjoyable game experience from creator, Thomas Brush.  The project held an initial funding goal of $28K, with this amount being smashed within 24 hours and funding continuing throughout the campaign to leave an ending total of about $85K pledged toward the game.  Brush has stated that these additional funds raised will allow him to develop more content for Once Upon a Coma, such as additional levels and gameplay features, as well as console ports for the Switch, PS4 and XBox.  Since the conclusion of the Kickstarter campaign, Brush has been faithfully posting updates and engaging with supporters as he aims to release a beta in July of this year and the final PC build by the end of 2018.
The passion and dedication of Brush is evident in this game project, with Once Upon a Coma brimming with his inspired art, music design and crafted gameplay.  Individuals interested in this project can check the campaign page on Kickstarter to read and follow development diaries and updates posted by Brush, as well as follow links to pre-order the game through Humble Bundle.  Brush's website, atmosgames.com ,is also available to provide additional information, as well as showcase his previously developed games as well.