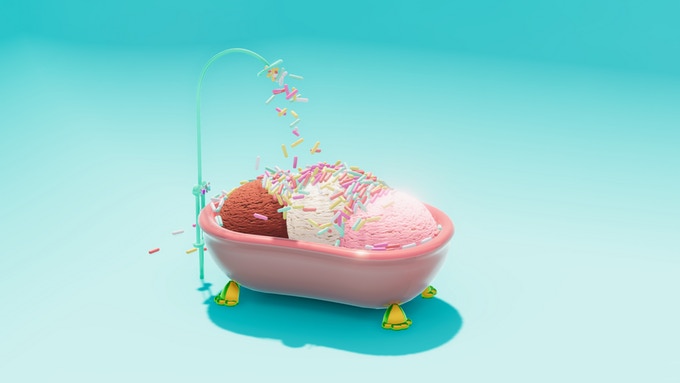 With Kickin Back Games, originality and creativity are the key elements that are sought after when sifting through the dozens of different game projects being crowdfunded.  The new and fresh concepts exhibited in creator TJ Hughes' game, "NOUR" make this a perfect example of one such project.  Part visual art piece and part physics based, musical interactive sandbox, one look at NOUR immediately inspires interest and curiosity.  TJ has taken his love and appreciation for food and combined it with his fascination with the visual aesthetics of said food to create a game that entices the player to experiment and discover the mechanics of the game in their own way.  The players accomplish this through their input on a wide variety of supported controllers, from musical electronic keyboards and midi-controllers to traditional computer keyboards.  This input then manipulates and interacts with the visually colorful, stylized food onscreen in a variety of unique ways.  This combination of experimentation and discovery makes NOUR a vibrant and creative world for players to explore.
It's immediately obvious from TJ's Kickstarter video and page that NOUR is created to ooze style and esthetics.  From the vibrant colors and hunger-inducing 3D food models to the synth-pop soundtrack and midi controller support, the care and passion that TJ has poured into this project is evident.  No stranger to game design, TJ solely developed past game Feesh under his game company, Terrifying Jellyfish, and worked as a technical artist on SmuggleCraft for Happy Badger Studio.  This developer and artistic experience has naturally led to the creation of NOUR, the next step in the artistic journey of Terrifying Jellyfish.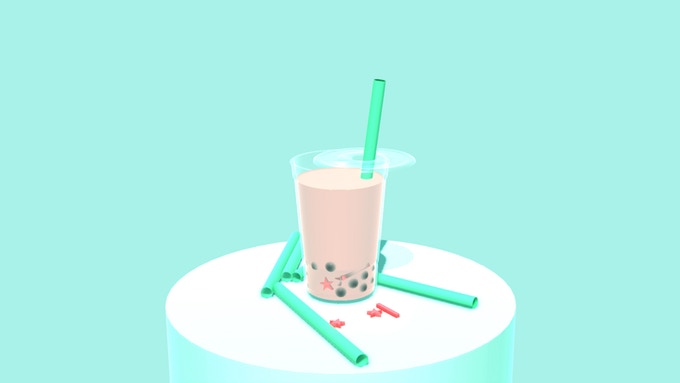 The game is set with a tentative release date for early 2018 on Mac and PC.  The project has a completion goal of $25k, and is currently at about $16k pledged with 14 days left in the campaign.  TJ is confident that the campaign goal will enable him to complete the development of NOUR into a full-fledged game experience, and his past Kickstarter success with the development team of SmuggleCraft inspires my confidence in his projected goals.  I recommend checking the project out and seeing if the game and any of the pledge tiers spark interest, as TJ is offering a variety of different rewards such as NOUR digital cook books, t-shirts, and original art prints.